Meet Cheri
My business motto is: Something unique, Something different and Something inspired!
All of my candle designs incorporate various fragrances, wicks, artificial lights and illusions of lights that burn clean and smoke-free for over 20 hours. The newest additions to my collection are beautiful, botanical scented pottery bowls, wax candles, and wax spheres with fragrances from spices, flowers and nature's bounty. The designs can be placed in the home and office as conversational pieces or decorative accents in any room.
My name is Cheri Atkins. I am the founder of Classic Creations Candle Gel and Custom Designs. I am a working professional but my joy comes from the creative side of life. I am a proud member of National Association of Professional Women (NAPW) and a member of Step up to Success.
My collection is in a booth at Artisan Marketplace in Fountain, CO. I also do several craft shows and events each year. My showcase displays some of my creative candles, lighted silk flower arrangements, and pottery bowls.
I am always on the lookout for something "classic" to offer my customers. I also take requests for custom design orders, big and small. I can make a special silk flower arrangement or candles or even a special display for your home, business or event.
I am honored to be associated with several outstanding organizations.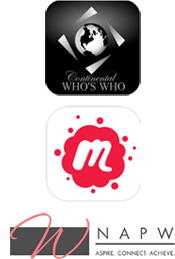 Continental Who's Who, member since 2016
A publisher of professional and executive biographies of business leaders, who's who in the world of achievers.
Meetup, active since 2014
Meetup brings people together in thousands of cities to do more of what they want to do in life.
National Association of Professional Women
member since 1993, VIP member since 2018
NAPW is the largest business women's network in the US, spanning nearly every industry and profession with over 850,000 members from diverse backgrounds.
Visit my online store, stop by my booth or contact me for more information.